While Team GB seem to be missing the friendly rivalry of Team GG at the London world athletics championships, with Hero the Hedgehog the second most successful so far, although there have been some great gutsy performances by Team GB athletes, who have done their best against the top athletes in the world, and just losing out on medals is nothing to be ashamed about.
Karsten Warholm Gold Medal
As Ostapenko winning the French Open Ladies Title was called Latvia's Latham Legacy, as she won it just over a year after Marc Latham finished his twelve-years marathon ambition, Karsten Warholm winning Norway's first athletics gold at the World Championships or Olympics since Ingrid Kristiansen in 1987 could be called Norway's Latham legacy.
Especially as Latham started his travels in 1987 and is now blogging them on travel25years (which is now 30!), and he first visited Norway to run the beautiful fjord-crossing and forestYmountains vistas Tromso Arctic Circle Midnight Sun Marathon in 2007.
Warholm Warhol Coincidences
Moreover, Warholm's surname is Warhol with an m at the end, after the greenYgrey's third book of the rambling by Google Maps trilogy was a travel quest to find our Andy Warhol, and featured a photo from Norway on the cover.
However, it would have been more apt if Norway's gold had been won by a female, looking like Blighty's very own Gemma Atkinson, here enjoying a spot of sunny greenYgreying in a photo from MSN (Chosen to try supporting Blighty's women when they seem to be under severe attack, although they'll probably attack me for featuring it!).
Modern Impressionist Art
But Warholm made up for it somewhat by pulling a great Scream face after winning, including a great blurry gYgPOP (greenYgrey and PinkyOrangePurple) background. I thought of the painting when I saw Warholm win, but didn't know it was meant as an impression (modern art impressionism?) until researching it now:
Although I was a little disappointed to not be the first to notice the similarity, I was pleased to also read that Andy Warhol actually did his own version of The Scream in 1984, and it was also very gYgPOPish: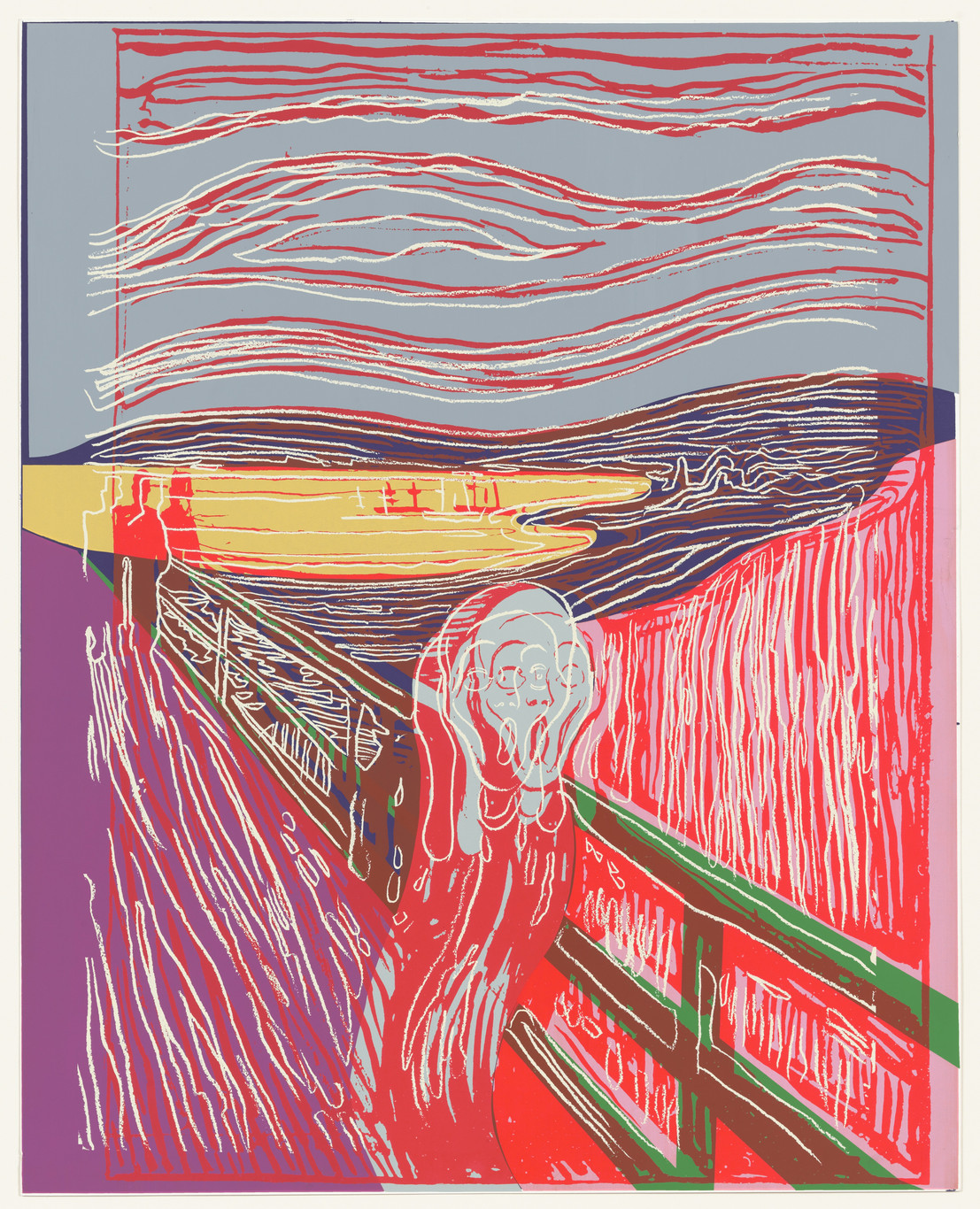 I don't know if Warholm knows of Warhol's painting and if surname-wordplay played any part in the painting's obvious importance to him, or if it was completely a salute to probably the most famous Norwegian painting.
Could this be Norway's most famous photo; maybe one day, if you make it notable enough!…
Available to buy or borrow on Amazon and some great big bookshops.

You Are The Boss of Your Own Happiness: 50 Ways to Change Your Life Today by Theo Kay. $3.99 from Smashwords.com