The original big background conceptual theme of the Greenygrey was to define the dominant colours of the British countryside, in light-hearted self-parody response to Bill Bryson's book Tales from a Small Island, which I know was meant in a nice friendly colloquial way, and I totally support Bryson's attempts to keep the countryside clean; he seemed to care more about the British countryside than those people, some of whom claim to be proud locals, who don't do anything for their environment.
Political Correctness Gone Mad
However, I still think it was 'politically incorrect' because Bryson is American, which is much bigger. Although Blighty seems small compared to the U.S.A. it is in fact in the top ten biggest islands; ninth in the world and biggest in Europe according to Wikipedia.
Although I do think Bryson's title could have been much better, it was mostly a parody of political correctness, which was bad then, and has only got worse since. Anyway enough of that, and on to the main reason for this blog: a natural greenygrey PinkyOrangePurple gYgPOP photo making The Times front page today, as shown on the BBC papers page: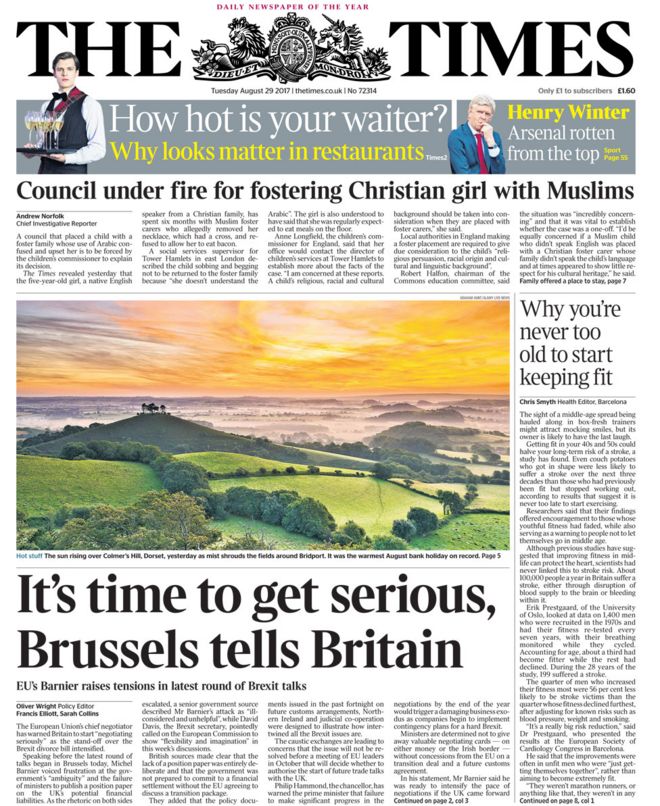 Available to buy or borrow on Amazon and some great big bookshops.

You Are The Boss of Your Own Happiness: 50 Ways to Change Your Life Today by Theo Kay. $3.99 from Smashwords.com